Overview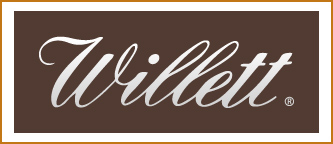 Willett Distillery
March 2012
Sector: Commercial/Industrial
Type: Bourbon Distillery
Project Completed: May 2012
Location: 1869 Loretto Rd Bardstown, KY 40004
www.kentuckybourbonwhiskey.com
Family owned and operated, Willett Distillery, nestled amongst the woods on a rolling hillside, is one of the top bourbon distilleries in the World. Landesco was selected to prepare plans for the main distillery, cistern room, gift shop, and warehouse area. Incorporating plants native to Kentucky, Landesco aimed to bring nature to Willett's front door. 
Landesco was asked to prepare a landscape plan for Willett Distillery, Gift Shop, Warehouse A, and Cistern Room areas.
Landscape plan includes many native, low-maintenance plants, which adapt well to the conditions of the existing Kentucky landscape. Some of the plants specified were: Eastern Redbud,
Southern Magnolia, Sweetbay Magnolia, Lily Grass, Weeping Higan Cherry, Maiden Grass, Knockout Roses, Azaleas, and Hydrangeas.